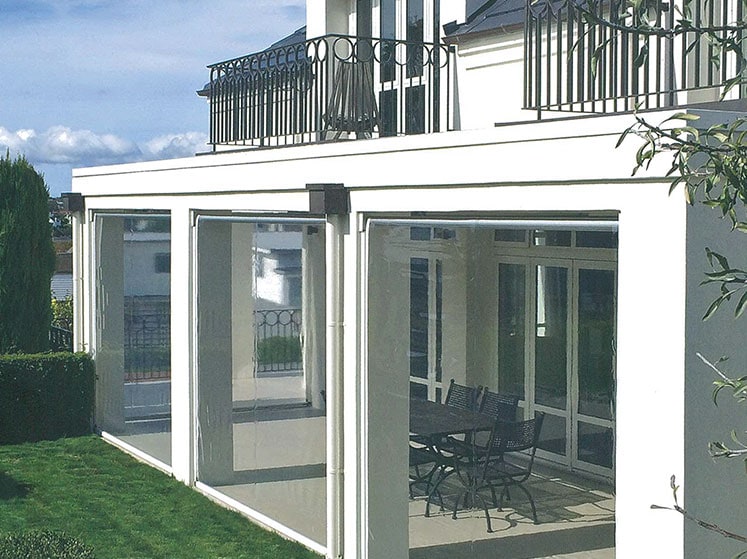 Give your home the best blind and shade installations on the market thanks to the experts at Lifestyle Awnings. Boasting smooth and seamless operation, combined with advanced designs, our collection of Ziptrak blinds help Melbourne locals improve the condition and quality of their property for an affordable price.
Zip Tracks
Guided by unobtrusive rails our zip track blinds open and close smoothly and without issue, keeping the blind attached to the post without any gaps. Made from durable materials our zip tracks give Melbourne residents an outdoor or pergola blind that can withstand wind and rain, while providing optimal protection from the sun.
Can Ziptrak Blinds Withstand High Winds?
At Lifestyle Awnings we know that our customers have high expectations from their installed blinds. While strong and reliable, Ziptrak blinds can be susceptible to damage in high winds. To keep them free from damage it is advised that blinds be kept either entirely open or completely close to stop any undue damage being caused.
What Are Costs for Ziptrak Blind Installation?
A highly-advanced blind system, Ziptrak blinds provide our customers with the best outdoor blind and shade solutions. To continue to provide the best services to Melburnians we supply and install Ziptrak blinds for competitive prices. Learn more about our commitment to our customers by calling us on 03 9729 0096 for more information on eZip, Carbolite, and ShadeNext systems.
OUR ZIPTRAK BLINDS INSTALLATION PROCESS
Our process is straightforward and has been developed from our experiences with many customers.


STEP-01
Enquire about Ziptrak Blinds

STEP-02
Free In-House Measurements & Quote

STEP-03
Quality Service

STEP-04
Prompt Installation of Ziptrak Blinds

STEP-05
Exceptional Follow-up Service & Warranty
WHY CHOOSE US FOR ZIPTRAK BLINDS INSTALLATION?
Lifestyle Awnings and Blinds was established in 1989.
We Are the Original Lifestyle Awnings and Blinds.
We Always Call Back We Always Follow Up!
Our Shading Systems will keep you beautifully covered both in summer and in winter.
MAKE AN ENQUIRY ABOUT ZIPTRAK BLINDS
Send us your phone number and address below.