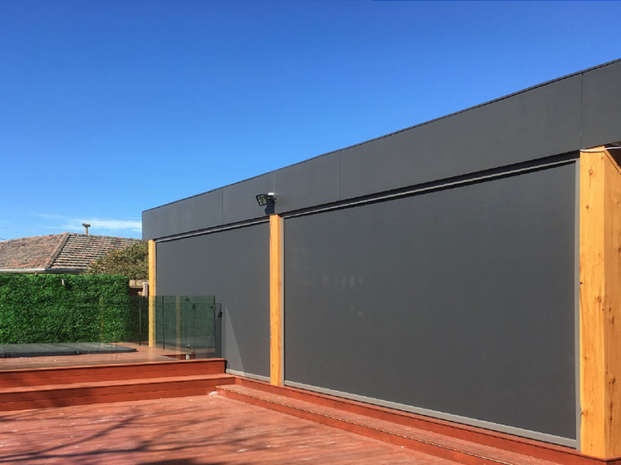 Are you after a set of blinds that are suited for your store? At Lifestyle Awnings we know blinds and strive to provide all of our customers with the absolute best types of blinds to suit all lifestyles. Able to provide effective shade from the sunlight our shop front blinds help Melbourne business owners complete the look and feel of their property's exterior.
Do Shop Front Blinds Work as Rain Covers?
Made from high-quality materials, our shop front blinds offer a level of protection to shoppers and store goers from the rain, helping them shop without getting saturated.
At Lifestyle Awnings we have made it our mission to deliver a comprehensive blind service to our valued customers living and working throughout Melbourne's metro area.
This means that Melburnians can trust us to supply and install motorised, canvas, mesh, café, second storey, skylight, roller, and venetian blinds as well as outdoor types including patio, sun, and pergola blinds.
How Much Are Shop Front Blinds?
While other blind companies in Melbourne offer their stock at expensive prices, the team at Lifestyle Awnings offers our superior and high-quality shop front blinds at affordable and competitive rates, ensuring that you get the best blinds that fit your budget.
To discuss your blind requirements directly with the helpful and friendly team at Lifestyle Awnings, give us a call on 03 9729 0096.
SHOP FRONT BLINDS GALLERY
OUR SHOP FRONT BLINDS INSTALLATION PROCESS
Our process is straightforward and has been developed from our experiences with many customers.


STEP-01
Enquire about Shop Front Blinds

STEP-02
Free In-House Measurements & Quote

STEP-03
Quality Service

STEP-04
Prompt Installation of Shop Front Blinds

STEP-05
Exceptional Follow-up Service & Warranty
WHY CHOOSE US FOR SHOP FRONT BLINDS INSTALLATION?
Lifestyle Awnings and Blinds was established in 1989.
We Are the Original Lifestyle Awnings and Blinds.
We Always Call Back We Always Follow Up!
Our Shading Systems will keep you beautifully covered both in summer and in winter.
MAKE AN ENQUIRY ABOUT SHOP FRONT BLINDS
Send us your phone number and address below.
Note: Carousel will only load on frontend.