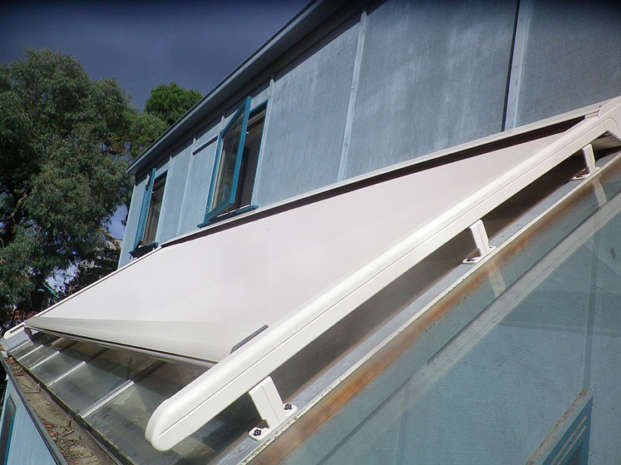 Get your windows covered in seconds and without worry thanks to the responsive and high-quality motorised blinds from the experts at Lifestyle Awnings. Programmed to open and close at specific times of the day or night our motorised and automatic blinds make sure the sun doesn't cascade into your bedroom too early in the day, letting you get a few more precious minutes of sleep.
Automatic Blinds
Responsive and made for convenience, our advanced and durable automatic blinds help Melbourne locals have complete control over their comfort and the condition of their living space.
On top of supplying and installing automatic and motorised blinds, our skilled and attentive team can provide our customers with skylight, second storey, mesh and canvas, café, roller, venetian, shop front, patio, pergola, sun, and outdoor blinds with ease and without hassle.
How Much Do Motorised Blinds Cost?
At Lifestyle Awnings we know too well how expensive blinds, especially motorised blinds, can be. To ensure that we continue to deliver the best blind experience we offer all of our modern and advanced blinds for competitive and affordable prices, giving Melbourne home and business owners a stress-free service that ticks all the right boxes.
How Are Motorised Blinds Powered?
Innovative and advanced, motorised blinds offer increased control over the light allowed in your home and your home's overall privacy. Powered either by a battery or direct wiring, our motorised blinds are efficient and reliable.
To discover more about the many benefits of motorised and automatic blinds give us a call on 03 9729 0096.
OUR MOTORISED BLINDS INSTALLATION PROCESS
Our process is straightforward and has been developed from our experiences with many customers.


STEP-01
Enquire about Motorised Blinds

STEP-02
Free In-House Measurements & Quote

STEP-03
Quality Service

STEP-04
Prompt Installation of Motorised Blinds

STEP-05
Exceptional Follow-up Service & Warranty
WHY CHOOSE US FOR MOTORISED BLINDS INSTALLATION?
Lifestyle Awnings and Blinds was established in 1989.
We Are the Original Lifestyle Awnings and Blinds.
We Always Call Back We Always Follow Up!
Our Shading Systems will keep you beautifully covered both in summer and in winter.
MAKE AN ENQUIRY ABOUT MOTORISED BLINDS
Send us your phone number and address below.
Note: Carousel will only load on frontend.