Awnings and Blinds Croydon
Enjoy the Outdoors in Peace and Comfort
Outdoor blinds are essential for the comfort of your family or customers. Outdoor blinds can be placed on your patio or deck, or around the perimeter of your business. At Lifestyle Awnings & Blinds we can supply durable blinds to locations throughout Croydon and the surrounding suburbs.
By installing outdoor blinds for your Croydon home, you get to enjoy your patio or deck without harsh sun exposure. If you are entertaining guests, you are also able to gain some extra privacy and noise cancellation with outdoor blinds.
Awnings Croydon
Croydon business-owners should also consider outdoor blinds for their café or restaurant, as they allow customers to dine alfresco while protected from the sun and traffic. Lowering your blinds are also a great way to indicate that your business is approaching closing time.
Thanks to our exceptional focus on the needs of our customers, the awnings we supply to Melbournians from Croydon to Ringwood and all suburbs in between are of the highest quality and can be installed with minimal effort. If you need outdoor blinds for your Croydon home or business, please call 9729 0096 or simply fill out our contact form below and drop us a line with your details.
Blinds Croydon
Change your home to better suit your tastes and requirements by getting in touch with the experts at Lifestyle Awnings. Catering for all lifestyles in Melbourne our blinds help Croydon residents increase the privacy in their property, while also keeping natural and artificial light out of bedrooms for a better night's sleep.
Available in a wide range of styles and patterns, and made from resilient and reliable materials, our functional and custom-made blinds give Croydon domestic and commercial customers exactly the blinds that they have been searching for. To help our valued customers navigate our extensive range of blinds our helpful team will ensure that you find the right blind for your needs and requirements. To discover more about our attentive approach and our available blinds call us on 03 9729 0096.
Awnings & Blinds Near Croydon
Blinds Croydon
And More..
OUR AWNINGS AND BLINDS INSTALLATION PROCESS IN ALPHINGTON
Our process is straightforward and has been developed from our experiences with many customers from Alphington.


STEP-01
Enquire about our Awnings and Blinds

STEP-02
Free In-House Measurement and Quote for Alphington Residents

STEP-03
Quality Service

STEP-04
Prompt Installation of Awnings and Blinds

STEP-05
Exceptional Follow-up Service & Warranty
WHY CHOOSE US FOR AWNINGS AND BLINDS INSTALLATION IN ALPHINGTON?
Lifestyle Awnings and Blinds was established in 1989.
We Are the Original Lifestyle Awnings and Blinds.
We Always Call Back We Always Follow Up!
Our Shading Systems will keep you beautifully covered both in summer and in winter.
FREE AWNINGS & BLINDS MEASUREMENT AND QUOTE IN ALPHINGTON
Send us your phone number and address below.
OUR AWNINGS & BLINDS INSTALLATION NEAR ALPHINGTON
OUR PRODUCTS FOR ALPHINGTON RESIDENTS
AWNING & BLIND BRANDS WE OFFER IN ALPHINGTON
Residential Services in Alphington

Restaurants
Hotels
Doctors - Medical Centers
Offices
Shops
Schools
Showrooms
Recording Studios
Cafes

Commercial Services in Alphington

Restaurants
Hotels
Doctors - Medical Centers
Offices
Shops
Schools
Showrooms
Recording Studios
Cafes

Retirement Villages & Schools in Alphington

Retirements Villages
Schools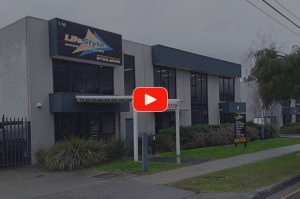 Client Testimonials
I have had an amazing experience with Lifestyle. Their after sales service is exceptional! Everyone I dealt with, both on site and in the office, were so very friendly, helpful and knowledgeable. They..
Kate B
VIC, Australia
We love our external awning and find that Vicki is most helpful when we've had inquiries, she is helpful and passionate about her business.We have recommended Lifestyle Awnings to our friends and fami…
Savannah D
VIC, Australia
Just got awnings installed by this company, only days before Christmas, and at a time which is busy for any business – because everyone wants everything yesterday!! Not only was their service pleasant…
Jad K
VIC, Australia
Robert from Carlton said…. Thank you again for your great job for us.What a luck to choose your company.It looks fantastic ,elegant, beautiful and practical work.We really appreciate….
Kellie H
VIC, Australia
I have had an amazing experience with Lifestyle. Their after sales service is exceptional! Everyone I dealt with, both on site and in the office, were so very friendly, helpful and knowledgeable. They…
Kate B
VIC, Australia
We love our external awning and find that Vicki is most helpful when we've had inquiries, she is helpful and passionate about her business.We have recommended Lifestyle Awnings to our friends and fami…
Savannah
VIC, Australia