Awnings and Blinds Canterbury
Blinds Canterbury
Awnings are key to making your outdoor areas enjoyable all year round. Comfortably enjoy a drink or supervise your kids in the pool during summer, under the shade of our awnings. Canterbury residents and business-owners alike come to Lifestyle Awnings and Blinds for awnings to improve the livability and appeal of their outdoor spaces.
Retractable Awning Canterbury
For the most convenient and appealing style of awnings, have a look at Lifestyle Awning's range of Retractable Awnings near Canterbury. Retractable Awnings are discreet when not in use, enhancing the aesthetic appeal of your home or business.
Lifestyle Awnings and Blinds offer either manual or motorised Retractable Awnings. Canterbury residents will be able to easily use our manually operated awnings, but can also seek out our motorised Retractable Awnings if wanting extra convenience.
If you feel that retractable awnings are perfect for your home or business, please call 9729 0096 or simply fill out our contact form below and drop us a line with your details.
Awnings & Blinds Near Canterbury
Blinds Canterbury
And More..
OUR AWNINGS AND BLINDS INSTALLATION PROCESS IN ALPHINGTON
Our process is straightforward and has been developed from our experiences with many customers from Alphington.


STEP-01
Enquire about our Awnings and Blinds

STEP-02
Free In-House Measurement and Quote for Alphington Residents

STEP-03
Quality Service

STEP-04
Prompt Installation of Awnings and Blinds

STEP-05
Exceptional Follow-up Service & Warranty
WHY CHOOSE US FOR AWNINGS AND BLINDS INSTALLATION IN ALPHINGTON?
Lifestyle Awnings and Blinds was established in 1989.
We Are the Original Lifestyle Awnings and Blinds.
We Always Call Back We Always Follow Up!
Our Shading Systems will keep you beautifully covered both in summer and in winter.
FREE AWNINGS & BLINDS MEASUREMENT AND QUOTE IN ALPHINGTON
Send us your phone number and address below.
OUR AWNINGS & BLINDS INSTALLATION NEAR ALPHINGTON
OUR PRODUCTS FOR ALPHINGTON RESIDENTS
AWNING & BLIND BRANDS WE OFFER IN ALPHINGTON
Residential Services in Alphington

Restaurants
Hotels
Doctors - Medical Centers
Offices
Shops
Schools
Showrooms
Recording Studios
Cafes

Commercial Services in Alphington

Restaurants
Hotels
Doctors - Medical Centers
Offices
Shops
Schools
Showrooms
Recording Studios
Cafes

Retirement Villages & Schools in Alphington

Retirements Villages
Schools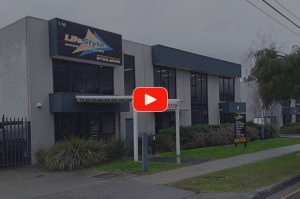 Client Testimonials
I have had an amazing experience with Lifestyle. Their after sales service is exceptional! Everyone I dealt with, both on site and in the office, were so very friendly, helpful and knowledgeable. They..
Kate B
VIC, Australia
We love our external awning and find that Vicki is most helpful when we've had inquiries, she is helpful and passionate about her business.We have recommended Lifestyle Awnings to our friends and fami…
Savannah D
VIC, Australia
Just got awnings installed by this company, only days before Christmas, and at a time which is busy for any business – because everyone wants everything yesterday!! Not only was their service pleasant…
Jad K
VIC, Australia
Robert from Carlton said…. Thank you again for your great job for us.What a luck to choose your company.It looks fantastic ,elegant, beautiful and practical work.We really appreciate….
Kellie H
VIC, Australia
I have had an amazing experience with Lifestyle. Their after sales service is exceptional! Everyone I dealt with, both on site and in the office, were so very friendly, helpful and knowledgeable. They…
Kate B
VIC, Australia
We love our external awning and find that Vicki is most helpful when we've had inquiries, she is helpful and passionate about her business.We have recommended Lifestyle Awnings to our friends and fami…
Savannah
VIC, Australia