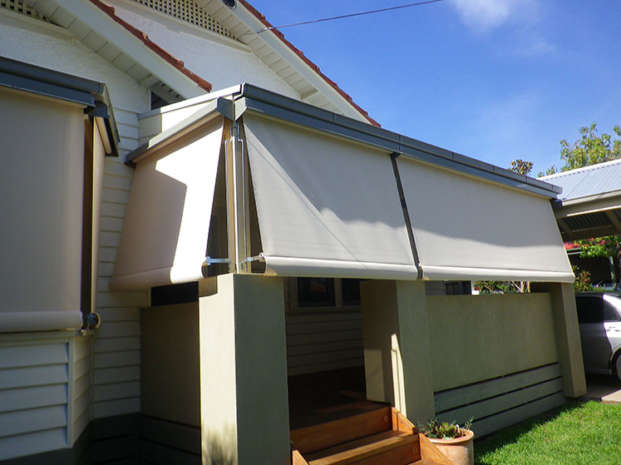 Are you tired of waking up to unfiltered sunlight streaming into your bedroom? Gain control over the level of light in your home or business thanks to the industry leaders at Lifestyle Awnings. Made from the best materials our seamless and custom-crafted sun blinds offer Melbourne residents relief from oppressive sunlight.
Committed to providing our customers with a comprehensive blind service and experience, the team at Lifestyle Awnings can deliver what our domestic and commercial customers have been searching for.
Whether you need skylight blinds, motorised blinds, pergola and patio blinds, protective outdoor blinds, roller blinds, venetian blinds, café blinds, shop front blinds, second storey blinds, or mesh or canvas blinds, we are here to supply and install exactly what you are after without delay.
Are Sun Blinds Expensive?
At Lifestyle Awnings we know the importance of delivering advanced products to our customers. Knowing full well that our customers are motivated by price we strive to keep our prices competitive.
While made from premium materials our highly-effective sun blinds are available at affordable prices, ensuring that customers from all walks of life can improve their quality of life without struggling to pay for it.
How Long Do Sun Blinds Last?
Designed specifically for modern use, our sun blinds are made from resilient materials that efficiently block out harmful UV radiation and withstand deterioration from exposure to sunlight, giving Melbourne residents a sun blind that lasts longer than other blinds on the market.
To discuss your sun blind requirements with our helpful and knowledgeable team give us a call on 03 9729 0096.
OUR SUN BLINDS INSTALLATION PROCESS
Our process is straightforward and has been developed from our experiences with many customers.


STEP-01
Enquire about Sun Blinds

STEP-02
Free In-House Measurements & Quote

STEP-03
Quality Service

STEP-04
Prompt Installation of Sun Blinds

STEP-05
Exceptional Follow-up Service & Warranty
WHY CHOOSE US FOR SUN BLINDS INSTALLATION?
Lifestyle Awnings and Blinds was established in 1989.
We Are the Original Lifestyle Awnings and Blinds.
We Always Call Back We Always Follow Up!
Our Shading Systems will keep you beautifully covered both in summer and in winter.
MAKE AN ENQUIRY ABOUT SUN BLINDS
Send us your phone number and address below.