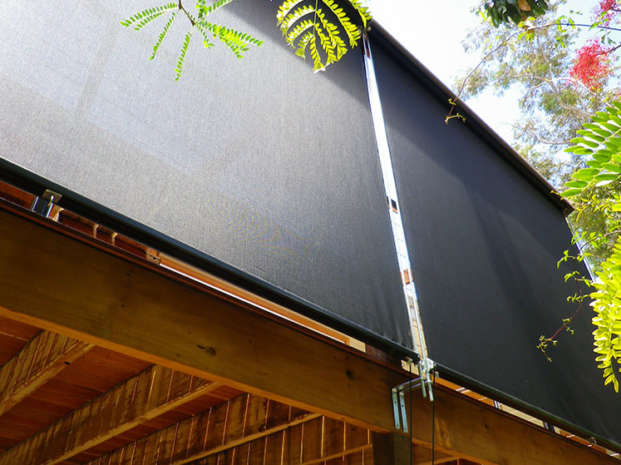 Are you wanting to fully protect your pergola area from being impacted by the weather? Thanks to our modern and personalised range of superior outdoor blinds the team at Lifestyle Awnings can provide the exact pergola blinds that Melbourne residents need to improve their quality of life.
Made from the best materials and custom-made to seamlessly fit into Melbourne homes our blinds are made for modern living. Able to keep inclement weather at bay our superior patio, sun, and pergola blinds won't let windy or wet weather impact on your family gathering or event.
Shade Blinds for Pergolas
Is your backyard burdened by an abundance of sunlight? Find relief from the light thanks to Lifestyle Awnings. Our premium and cost-effective shade blinds for pergolas help Melbourne locals entertain their guests or host parties and gatherings in increased comfort.
Will Pergolas Blinds Keep the Heat Out?
At Lifestyle Awnings we strive to provide all of our customers with exactly the right blind system to suit their specific needs and requirements. Covering everything from shop front blinds, to canvas and mesh varieties, motorised, café, skylight, roller, venetian, and second storey blinds, our expert team can ensure that your blinds offer optimal coverage and protection for the best price.
While standard pergola blinds keep the sunlight away, tinted pergola blinds can reduce the severity of the heat entering the property, providing an extra level of relief on hot summer days.
Are Shade Blinds Expensive?
Are you limited by budget but still want the best blinds for your property? At Lifestyle Awnings we aim to help as many Melburnians as possible by keeping the cost of our blinds as low as possible. Made from the best materials, our shade blinds are cost-effective and competitively-priced, helping you enjoy your outdoor environment without worry.
To find out more about our superior blind solutions give us a call on 03 9729 0096.
OUR PERGOLA BLINDS INSTALLATION PROCESS
Our process is straightforward and has been developed from our experiences with many customers.


STEP-01
Enquire about Pergola Blinds

STEP-02
Free In-House Measurements & Quote

STEP-03
Quality Service

STEP-04
Prompt Installation of Pergola Blinds

STEP-05
Exceptional Follow-up Service & Warranty
WHY CHOOSE US FOR PERGOLA BLINDS INSTALLATION?
Lifestyle Awnings and Blinds was established in 1989.
We Are the Original Lifestyle Awnings and Blinds.
We Always Call Back We Always Follow Up!
Our Shading Systems will keep you beautifully covered both in summer and in winter.
MAKE AN ENQUIRY ABOUT PERGOLA BLINDS
Send us your phone number and address below.